Distinguished Alumni: Jan Howard
---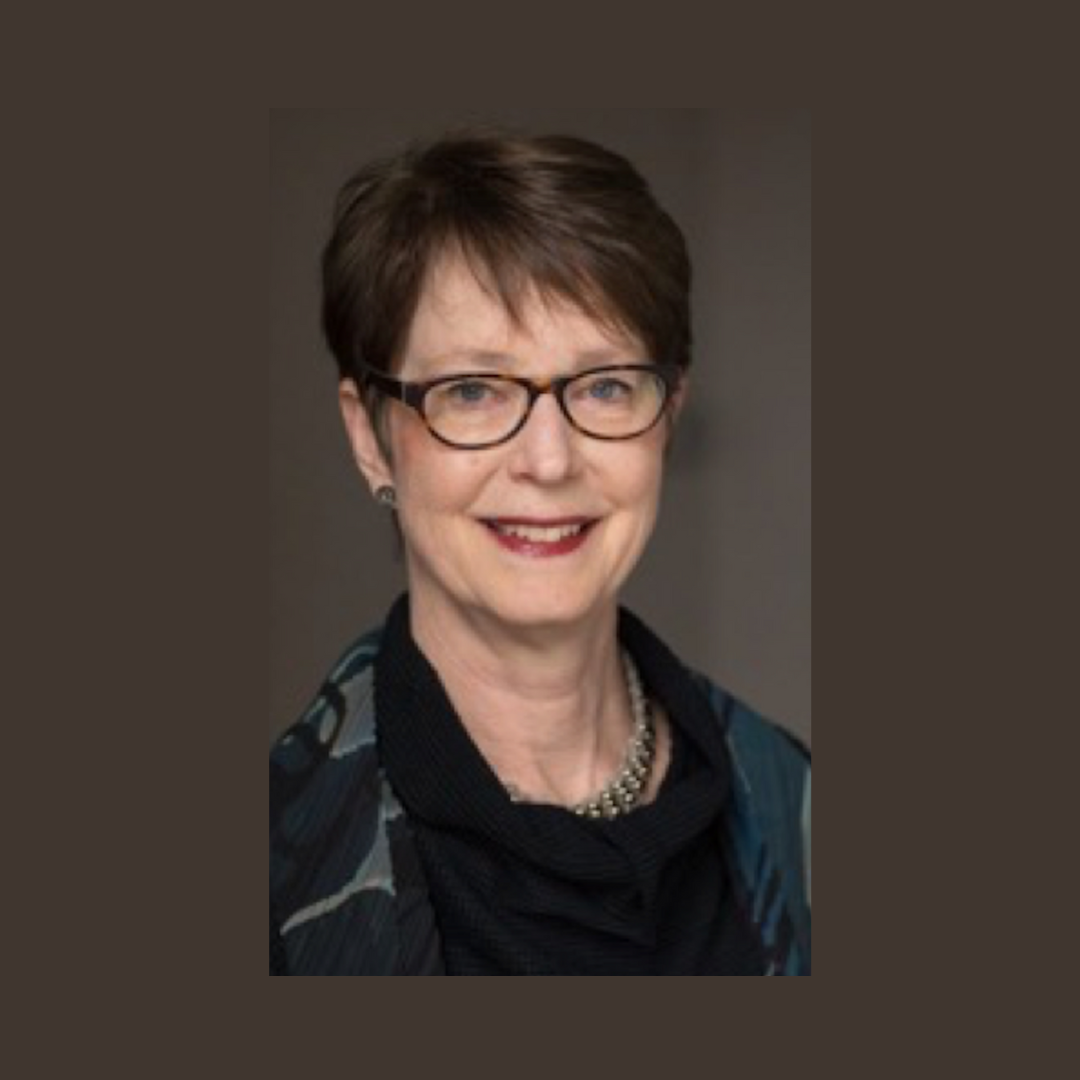 "Keep challenging yourself and explore every opportunity that intrigues you, even if you think you don't have the resources. Ask for help finding those resources."
---
Jan Howard (MA '83)
Curator Emerita, RISD Museum
About
The department was delighted to welcome Jan Howard back to campus in September 2022 as the Murphy Distinguished Alumni Lecturer. Ms. Howard earned her BA in art history from KU in 1977 and her MA in art history with honors from KU in 1983. She began her distinguished curatorial career at KU's Spencer Museum of Art, where between 1980 and 1984 she rose from curatorial assistant to assistant curator and then acting curator in the department of prints and drawings. She went on to an internship in the department of prints, drawings, and photographs at the Philadelphia Museum of Art in 1984-85 and then joined the department of prints, drawings and photographs at the Baltimore Museum of Art as assistant curator in 1985, where she was promoted to associate curator in 1986 and full curator in 1997. Since 2000 she has been the Houghton P. Metcalf Jr. Curator, Prints, Drawings & Photographs at the Rhode Island School of Design Museum. She also served as curatorial chair at the RISD Museum from 2002 to 2014, and chief curator from 2014-2020. Ms. Howard has curated or co-curated scores of exhibitions over the last 35 years, several of them accompanied by catalogues. Highlights include Laurie Simmons: The Music of Regret, at the Baltimore Museum of Art in 1997, and, at RISD, Interior Drama: Aaron Siskind's Photographs of the 1940s (2003-4); Pat Steir: Drawing out of Line (2010); Drawing Ambience: Alvin Boyarsky and the Architectural Association (2015), which toured internationally; and, most recently, Shahzia Sikander: Extraordinary Realities, which was shown at the Morgan Library, RISD Museum, and Museum of Fine Arts Houston in 2021 and 2022. Ms. Howard has also given numerous presentations, often in association with her exhibitions, and she has published many essays in museum catalogues and articles in journals including Print Quarterly, Master Drawings, and the Print Collector's Newsletter. She has done important professional service, including as director-at-large of the Association of Print Scholars from 2019-21, a board member of the Print Council of America between 2020 and 2022, and a member in 2022 of the Arts Council of African Studies Association, Comparative Models for Repatriation and Restitution committee.
Jan Howard answers our questions:
Before I finished my MA, I was offered the very unusual opportunity to become Acting Curator of Prints, Drawings, and Photographs at the Spencer Museum of Art, having worked as an assistant to Elizabeth Broun in the department throughout my graduate studies. My museum experience at KU put me at an advantage when I applied for an NEA-sponsored internship at the Philadelphia Museum of Art and shortly thereafter an assistant curator position at the Baltimore Museum of Art.
What I most appreciated was that my classwork wonderfully complemented the work I was doing in the museum. I took a Murphy seminar on the history of the woodcut from Richard Field, courses on Dutch prints of daily life and Rembrandt from Linda-Stone-Ferrier, classes in the history of photography from Tom Southall, a Murphy seminar on medieval manuscripts, and many courses on modern art. The catalogue entries we wrote for the Dutch Prints of Daily Life catalogue under Dr. Stone-Ferrier's guidance were my model for exhibition writing for many years afterward.
Keep challenging yourself and explore every opportunity that intrigues you, even if you think you don't have the resources. Ask for help finding those resources. I think students today are much better at that than I was.
I'm not sure how different this might be from life as a graduate student, but most museum curators I know work many hours outside of the nine-to-five workday. Evenings and weekends can be devoted to public programs, board or committee meetings, visiting exhibitions, donor development, travel, catching up with deadlines, and research and writing. For the most part, these are all things that that you're incredibly invested in so it's very stimulating. I see young curators forging a better work/life balance and it is something you have to learn to do.
When I worked at the Baltimore Museum of Art, we had been consciously building a collection and exhibition and program schedule that engaged our predominantly Black community. That commitment to engaging our community was something that I took with me when I began working at the RISD Museum. Our focus on local audiences has only intensified over the last five years or so at the RISD Museum. With the advent of the Black Lives Matter movement, we have been actively pursuing anti-racist work in all areas of the museum. Our progress, or lack thereof, is posted on the RISD Museum website and is updated regularly.
Another major shift has been in the length of exhibitions. Early in my career an exhibition might be up for only two months so there was a constant need, with several galleries to fill, to create and borrow shows. I much prefer the pace of today's exhibitions which can be up for six months or longer, if they are not traveling shows. It hasn't lessened the amount of work, but given us more opportunities for interpretation and programs, so more time to think about the themes of the project from a variety of perspectives.
It has been the deaccessioning and eventual return of a Benin bronze head of an oba stolen during the 1897 massacre of Benin City in current Nigeria. I began working on this about five years ago with our curator of ancient art, Gina Borromeo, who had taken on the responsibility of making this sculpture accessible for study. The RISD Museum has a very small collection of African art, so we don't have a curator for this material. As chief curator at the time, I initiated conversations with Africa art curators in this country and abroad to understand the work they were doing toward repatriation. It may have been helpful that Gina and I were not fully aware of the challenges of returning the work as we forged ahead. Your readers have probably been following stories in the press on this topic and we feel this unrelenting visibility of the issue has aided in the start of the repatriation of the Benin bronzes. I'm optimistic we will be able to return the head of an oba at RISD in the near future.
One's most recent exhibition and publication are always at top of mind so it is Shahzia Sikander: Extraordinary Realities, which was shown over the past year at the Morgan Library & Museum in New York, the RISD Museum, and the Museum of Fine Arts, Houston. I have had the great privilege of working closely with several artists on major shows and books and those are highlights of my professional life. Shahzia had been a bit under the radar over the past decade and so it was extremely satisfying to see the response to the show and renewed interest in her work.
I have spent most of my energy in Baltimore and Providence building the collections through gifts and purchases. A lot of time was spent with donors to broaden what could be accomplished with limited funds for purchase. You have the most control over shaping the collection making purchases with endowed funds, but you can also encourage donors to acquire works as gifts or eventual gifts based on your collecting priorities. I hope that I have built collections that are useful for current and future generations. It's very satisfying to look into our print classrooms and see that a professor's selection for that day's class includes a majority of recent acquisitions.