Distinguished Alumni: Robert Mowry
---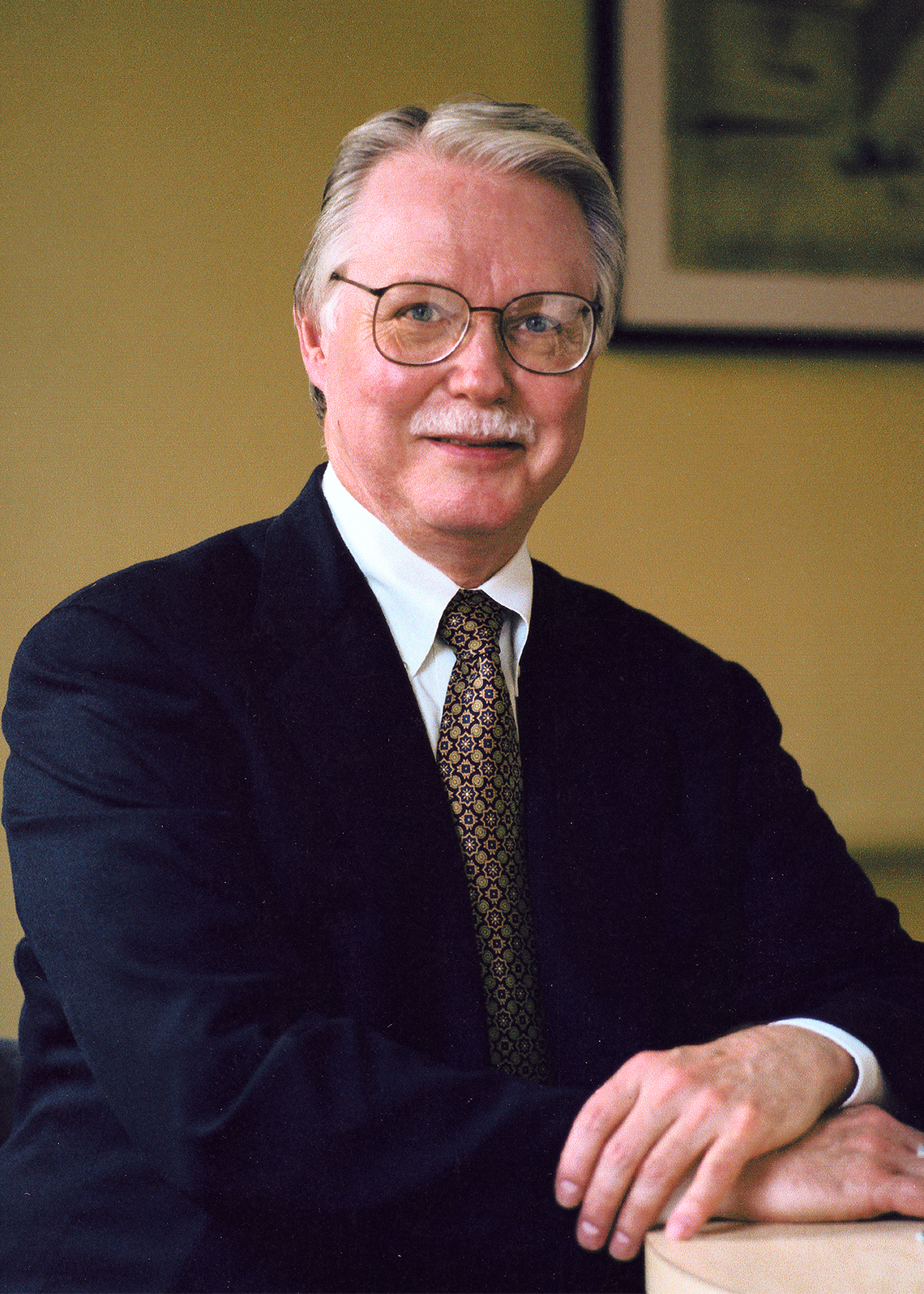 "In the end, one realizes that school is just a beginning; with luck, it imparts basic knowledge and inculcates research skills; from then on, one has the individual responsibility to continue learning on one's own."
---
Robert Mowry (MPhil '75)
Alan J. Dworsky Curator of Chinese Art Emeritus, Harvard Art Museums; Senior Consultant, Christie's
About
Robert Mowry earned the BA, MA, and MPhil degrees from the University of Kansas in the History of Art. His career began with work as a curatorial assistant in the National Palace Museum in Taipei. He was appointed Assistant Curator of Oriental Art at the Harvard Art Museums, then held the post of Curator of Asian Art at the Asia Societ y, and finally worked as Associate Curator of Chinese Art and Curator of Chinese Art at the Harvard Art Museums, where he retired as Alan J. Dworsky Curator of Chinese Art Emeritus in 2013. He is currently employed as Senior Consultant in Chinese and Korean Art at the auction house Christie's. The recipient of numerous international grants, Mowry has an extensive list of publications. Major works include Worlds Within Worlds: Chinese Scholars' Rocks from the Richard Rosenblum Collection (1997) and Hare's Fur, Tortoiseshell, and Partridge Feathers: Chinese Brown- and Black-Glazed Ceramics, 400-1400 (1996). He is also the editor of A Tradition Redefined: Modern and Contemporary Chinese Ink Paintings from the Chu-tsing Li Collection, 1950-2000 (2007).
Mr. Mowry described his career path: "After I took my doctoral exams in 1975, I spent nearly two years as a translator and curatorial assistant in the Department of Painting and Calligraphy at the National Palace Museum in Taipei. I learned so much during those two years at the Palace Museum, improving my Chinese through translation work and speaking only Chinese every day and improving my understanding of Chinese art through exposure to an uncountable number of works of art from the museum collection, both in the storerooms and on display in the galleries. I was hired by Harvard's Fogg Art Museum—since renamed the Harvard Art Museums—as Assistant Curator of Oriental Art (the department since renamed the Department of Asian Art) in July 1977. After three years at the Fogg, I was hired as the Curator of the Mr. and Mrs. John D. Rockefeller 3rd Collection of Asian Art at New York's Asia Society in summer 1980. My work there focused on transforming a private collection into a museum collection.
In 1986 Harvard hired me again, this time as Associate Curator of Chinese Art at the Harvard Art Museum; I would remain there the rest of my career, first as Associate Curator of Chinese Art (1986–1991), then as Curator of Chinese Art (1991–2000), and finally as Alan J. Dworsky Curator of Chinese Art, the first to be appointed to the newly endowed chair. From 1986 on, I served concurrently as Senior Lecturer on Chinese and Korean Art in Harvard's Department of the History of Art and Architecture; and from 1991 on, I served both as curator and as administrative head of the museum's Department of Asian Art. In my years at the H/AM from 1986 on, I did research on the permanent collection, selected works of art and designed and installed thematic rotations of gallery displays every six months, taught one or two courses every academic year, organized special exhibitions with associated catalogues, assembled and tended to a support group of donors for the museum's Asian department, acquired more than 1,500 works of Asian art for the H/AM, assembling collections of Korean ceramics, Korean literati painting, early Chinese ceramics (Neolithic through Tang), Chinese ceramics of the Song and Ming periods, Japanese lacquers, and modern and contemporary Chinese ink paintings.
I retired from Harvard in April 2013, whereupon Christie's, the auction house, immediately contacted me to ask if I would work with them as a Senior Consultant in Chinese and Korean Art, which I agreed to do, an association that I maintain to this day. I'm not involved in sales and marketing at Christie's; rather, I do research, write catalogue essays for publication, give lectures, consult on individual works of art as well as entire collections, and conduct continuing training seminars in connoisseurship for the specialist staff."
Mr. Mowry answers our questions:
In terms of the way my career evolved and took shape—i.e., as a museum curator and  "collection builder"—the most important thing I learned as a graduate student was how to look at and analyze works of art... not art-historical analysis in general but connoisseurship in particular. When I was in residence as a graduate student at KU (1971–1975) the art history department offered a seminar titled "Studies in Connoisseurship" every semester—i.e., one each in Asian
art and in Western art. Dr. Li required that all graduate students specializing in Chinese art (and we were just a small group then) take the Asian connoisseurship every semester. Those classes were held at the Nelson Gallery—since renamed the Nelson-Atkins Museum of Art—where we would spend a full day each week. Nelson Gallery Director Laurence Sickman would typically meet with each of us individually for roughly half an hour each seminar-day morning, and then he would teach a two-hour session in the afternoon, relying solely on works from the museum collection and only occasionally resorting to slides and photographs for comparison. Those seminars gave me the basic understanding that allowed me to develop connoisseurship skills on my own.
I'd urge students always to be willing to consider a change in plans, to think carefully about options and alternatives when approaching a fork in the road. That is, one always needs a plan. At the same time, don't be afraid to veer away from the plan and explore something else; you may find that the "something else" is more interesting and rewarding than the original plan.
The entire time that I was in graduate school, I assumed I would become a college professor, like Chu-tsing Li or Marilyn Stokstad. But the KU connoisseurship sessions with Laurence Sickman had intrigued me, and while at the Palace Museum in Taipei I became truly enthralled with works of art and wanted to have a career that would have me working with actual works of art every day. Thus, I was very excited when I was offered the assistant curatorial post in Asian art at the Fogg in 1977; I wasn't yet sure that I truly wanted to be a curator, but I knew that if I didn't like the work, I could leave the museum and apply for a teaching post. Happily, I loved—and still love—curatorial work, so I followed that deviation from the plan and became a museum curator rather than a college professor. So much depended upon chance; at the same time, so much also depended upon my willingness to explore something different. I'd encourage everyone to be curious and ready to explore something new and then to test it against the "known and safe."
From a practical point of view, the politics of one's institution and of one's colleagues... how to deal with the politics, to successfully navigate through them, and to be honest with oneself while doing one's work and making intellectual contributions as well as contributions to the lives of others (in the capacity of one's work), whether through teaching, through mounting interesting museum exhibitions and other installations, leading tours, and such.
Apart from doing a good job, always being honest and fair, and trying to make serious contributions to the field, the biggest professional challenge for me was following in the footsteps of and trying to live up to my predecessors who headed the H/AM's Department of Asian Art, from Langdon Warner and Benjamin Rowland to Max Loehr and John Rosenfield. I had no experience in collection building, but I unexpectedly was very successful in raising money, cultivating collectors and other donors, persuading collectors to give works of art, and, ultimately, in building collections. While it is hard work and is very demanding in terms of time and of all-out efforts, I seem to have a knack for it, even if I don't particularly enjoy it. In the end, I was one of the H/AM curators most successful in acquiring works and building the museum collections, with roughly 1500 acquisitions to my credit.
While my single greatest professional achievement was in collection building, my greatest scholarly achievement was my exhibition and scholarly catalogue (from 1996) of Chinese brown- and black-glazed ceramics produced between 400 and 1400. Though published twenty-five years ago, the catalogue is still considered the standard reference in the field; in addition, I'm proud to note that it is used in China and, indeed, has been translated into Chinese. My other major scholarly achievement was bringing order to the previously rather chaotic field of Chinese scholars' rocks, which I achieved through the publication of my catalogue Worlds Within Worlds: Chinese Scholars' Rocks from the Richard Rosenblum Collection (1997).
The main thing that has changed in my field is the introduction of new research methodologies. I was trained in style, stylistic analysis, and connoisseurship, and that's what I like to do (and do best), so I never switched to another methodology. After seeing many colleagues espouse deconstructionism or semiotics, I wondered what was "wrong" with me for adhering, like a dinosaur, to an older methodology. What I realized is that one doesn't employ a particular methodology because it's "the in methodology to use"; rather, one uses a particular methodology because it answers the questions to which one wants answers. If one is interested in determining the authenticity of an ancient work of art, for example, one employs, style, stylistic analysis, connoisseurship, and any archaeological evidence that might be available and pertain; in that context, employing semiotics wouldn't help at all. So, be aware that there are many different research methodologies; choose the one or ones that will best answer your research questions.
The other thing that has changed over the past many decades is the broadening of areas within one's own field that are open for study. For example, in spring 1974, Chu-tsing Li taught the first course on modern and contemporary Chinese art ever offered in the U.S. It was considered unusual at the time; now, such courses are not only widely offered but are considered the norm and are demanded by students if they are not regularly offered. Until a decade or so ago, no one in the West had even heard of contemporary Indian or Southeast Asian art; now those fields are all the rage, even if not yet widely taught in U.S. colleges and universities.