Areli Marina
---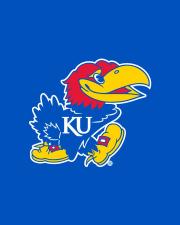 Associate Professor, Medieval Art and Architecture, Italian Architecture and Urbanism 1000-1600
Acting Director of Undergraduate Studies during the fall 2023 semester
Contact Info
209-D Spencer Museum of Art

---
Biography
—
Because I teach one of our department's big gateway courses, the survey of Western art history from prehistory through the Middle Ages, I have the pleasure of introducing many KU students to the discipline of art history. I also teach courses on the art and architecture of medieval and early modern Europe, with special emphasis on Italy and the built environment. My interest in historic architecture was kindled on the ramparts of El Morro Castle in my native Puerto Rico.
In my research, I investigate the monumental sculpture, architecture, and urban design of upper Italy between the Middle Ages and the Renaissance. My first book, The Italian Piazza Transformed: Parma in the Communal Age (Penn State Press, 2012), won the 2013 Howard A. Marraro prize for the best book on Italian Catholic history. My articles and essays on the architecture and urbanism of Bologna, Florence, Parma, Verona, and Venice have appeared in the Journal of the Society of Architectural Historians, I Tatti Studies, and Renaissance Quarterly. I am now at work on a digital humanities project about Italian baptismal buildings erected from 1000 to 1500, as well as a book on the transformation of the Italian landscape effected by lords and aspirants to lordship during the later Middle Ages.
In my classroom, students can explore the objects, spaces, and ideas that have shaped the cultures of Europe, develop a framework to interpret them intelligently, and sharpen their ability to speak and write about them lucidly.
Education
—
Ph.D. in History of Art & Architecture, Institute of Fine Arts, New York University, 2004
M.A. in Art History, Florida State University, 1996
B.A. in East Asian Studies, Harvard College, 1985
Teaching
—
Lecture Classes
History of Western Art: Ancient through Medieval
History of Western Art, Renaissance to Contemporary (Honors)
Early Medieval and Romanesque Art
European Architecture 300-1300
Renaissance Architecture in Italy: Brunelleschi, Michelangelo, Palladio
The Spatial Arts of Urban Italy
Castles: A Workshop
Great Buildings: A Short History of Western Architecture
Graduate Seminars
First Year Honors Seminar: On Campus, How University Buildings and Spaces Shape College Experiences (undergraduate)
The Medieval Cathedral
Seven Books: New Histories of Premodern Art
Renascence, Renovatio, and Renaissance in Medieval Architecture
The Matter of Medieval Art
Persuasive Form: The Means and Ends of Medieval Sculpture 
Art and the Cult of the Saints in the Medieval West
The Problems of Plunder: Spolia in Medieval Art and Architecture
Selected Publications
—
"Bologna: The Built Environment," in Trinita Kennedy, ed. Medieval Bologna: Art for a University City, exh. cat., (Nashville, TN: Frist Museum of Art, 2021), 15-26.
"The Baptistery of San Pietro di Castello in the Middle Ages," in La chiesa di San Pietro di Castello e la nascita del patriarcato di Venezia [The Church of San Pietro di Castello and the Birth of the Patriarchate of Venice], ed. Gianmario Guidarelli (Venice: Marcianum Press, 2017), 140-158.
"Architecture and Urban Space," in Dante in Context, ed. Zygmunt G. Baranski and Lino Pertile (Cambridge: Cambridge University Press, 2015), 427-447, 555.
Editor, "The Material Culture of the Italian Signori," special section of I Tatti Studies in the Italian Renaissance 16, no. 1-2 (Fall 2013): 363-523. (160pp.)
"The Langobard Revival of Matteo il Magno Visconti, Lord of Milan," I Tatti Studies in the Italian Renaissance 16, no. 1-2 (Fall 2013): 377-414.
The Italian Piazza Transformed: Parma in the Communal Age (University Park, PA: Pennsylvania State University Press, 2012).
"From the Myth to the Margins: The Patriarch's Piazza at San Pietro di Castello in Venice," Renaissance Quarterly 64, no. 2 (Summer 2011): 353-429.
"Magnificent Architecture in Late Medieval Italy," in Magnificence and the Sublime: The Aesthetics of Grandeur in Medieval Art, Architecture, Music and Literature, ed. C. Stephen Jaeger (New York: Palgrave Macmillan, 2010), 193-214.
Awards & Honors
—
2013—Helen and Howard A. Marraro Prize, American Catholic Historical Association, for the most distinguished book on Italian or Italo-American history published in 2012 (The Italian Piazza Transformed: Parma in the Communal Age)
Grants & Other Funded Activity
—
2021—Lila Wallace-Reader's Digest Special Projects Grant, Harvard University Center for Italian Renaissance Studies at Villa I Tatti, to support Andrew Ladis Memorial Trecento Conference, Frist Museum of Art and Vanderbilt University, Nashville, 13-15 January 2022.
2010-11—Villa I Tatti Fellowship, Harvard University Center for Italian Renaissance Studies
2008-09—Getty Foundation, Non-Residential Postdoctoral Fellowship in Art History
Service
—
Series editor, "Architecture and the Arts of Early Modern Italy," peer-reviewed book series, Harvey Miller imprint, Brepols Publishers, 2014–.
Research grant and research review panels:National Endowment for the Humanities, 2020, 2021; American Academy in Rome, 2020–21; Ministero Italiano dell'Istruzione, dell'Università e della Ricerca (Italian Government Ministry for Education, Universities, and Research), projects and grants on architectural history, 2012–14; 2016.
Treasurer, Italian Art Society, 2008–10, 2010–12.