Saved by the Light: Illustrating the Kōmyō shingon in a Medieval Japanese Handscroll
Tuesday, Apr 25, 2023 5:30 PM
Spencer Museum of Art, RM 211
Please use the west side entrance. The front doors to the Museum will be locked.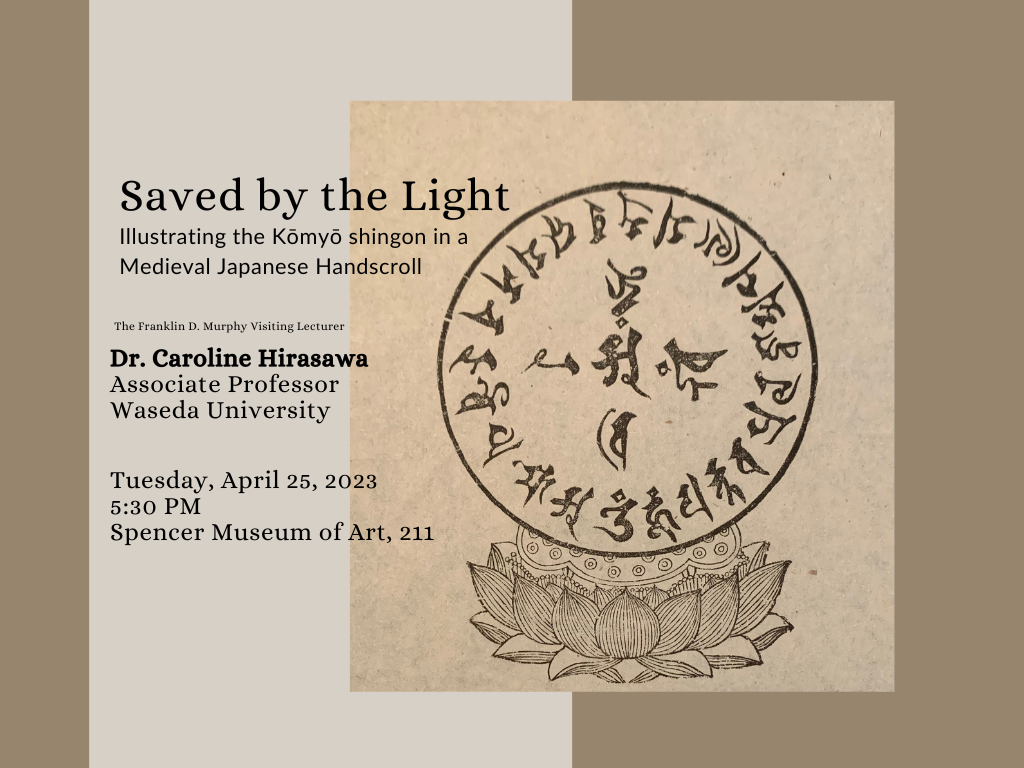 The painted handscroll set, Kōmyō shingon kudoku emaki, promotes the Mantra of Light by illustrating a succession of practitioners employing the spell and its miraculous effects. This talk considers how the mantra's light is conceived in these images in relation to the body and to ritual objects.
Caroline Hirasawa is Associate Professor at Waseda University. Her current book project focuses on how medieval Japanese paintings promote the efficacy of Buddhist practitioners, deities, rites, and objects.